Read on Ad-Exchange.fr (English translation below)
Les américains font leur shopping en France et plus seulement dans les magasins des grandes avenues parisiennes. Désormais, ce sont les start-ups qui sont la proie des gros acteurs de la ad tech. Dernier exemple en date, le rachat des nantais de Tactads par le DSP MediaMath pour un montant qui n'a pas été dévoilé… Selon nos informations on parle d'une valorisation autour de 3 M$.
Le ciblage multi-écran au coeur de cette acquisition
C'est un savoir-faire technologique que MediaMath est venu chercher dans le domaine du multiécran et donc de la capacité de cibler les internautes qui ne disposent pas de cookie sur leurs terminaux mobiles (smartphone ou tablette). La technologie va s'intégrer au 3ème trimestre 2014 à TerminalOne, le DSP de MediaMath afin de permettre aux annonceurs de communiquer avec leurs clients et prospects de façon individualisée sur les différents canaux et écrans (mobile, tablette, PC, etc.).
« L'usage de multiples appareils connectés à Internet a atteint une masse critique tout comme le challenge pour les annonceurs de cibler sur chacun de leurs écrans ces utilisateurs hyper-connectés, » souligne Joe Zawadzki, CEO de MediaMath. « Notre acquisition de Tactads est une des nombreuses réponses que nous apportons afin d'aider nos clients à répondre à ce problème, à améliorer la cohérence de leur marketing et à accroître leur ROI. »
Tactads a développé des logiciels propriétaires reposant sur des algorithmes sophistiqués pour identifier et associer des appareils connectés en utilisant des méthodes statistiques. Cette technologie ne repose pas sur les cookies, n'utilise pas d'informations permettant une identification personnelle des utilisateurs et respecte les standards de respect de la vie privée en vigueur dans l'industrie.
« Avec l'arrivée du mobile, l'industrie de l'ad tech est en pleine transformation et se voit contrainte de changer son approche de l'engagement et du ciblage des consommateurs, » déclare Romain Gauthier, CEO de Tactads. « Nous nous sommes concentrés sur le développement de solutions respectueuses de la vie privée permettant de cibler efficacement les internautes et d'augmenter les performances marketing – un double objectif que MediaMath partage. Cette acquisition va nous permettre d'offrir notre solution à une échelle globale auprès de clients prestigieux. Nous sommes très heureux de rejoindre les équipes de MediaMath. »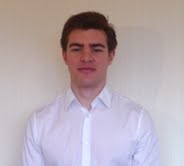 La solution Tactads est une des brique technologique de MediaMath qui permet aux annonceurs d'engager leurs clients sur tous les canaux et écrans à une échelle sans précédent. « En plus d'intégrer les technologies de Tactads, notre offre ConnectedID permettra de réconcilier et d'unifier les signaux de ciblage provenant des entreprises de média, des éditeurs et des annonceurs tout en maintenant un respect strict de la vie privée des utilisateurs. Cela permettra notamment le développement d'une solution d'Optout pour les utilisateurs beaucoup plus robuste que les solutions actuelles qui reposent sur les cookies, » ajoute Ari Buchalter, COO de MediaMath. « ConnectedID va permettre l'avènement d'un marketing et d'une mesure cross-canal efficace tant attendu par l'industrie. »
English Translation
Americans do their shopping in France and only in stores of the great Parisian avenues. Now, these are start-ups that are prey to big players in the ad tech . The latest example , the purchase of Nantes Tactads of the DSP MediaMath for an amount that has not been revealed. According to our information we are talking about a valuation of around $ 3 million.
Multi-screen targeting the heart of this acquisition
It is technological know-how MediaMath came to seek in the domain of multiscreen and thus the ability to target users who do not have a cookie on their mobile devices (smartphone or tablet). The technology will be integrated in Q3 2014 TerminalOne the DSP MediaMath to allow advertisers to communicate with their customers and prospects on an individual basis on the different channels and screens (mobile, tablet, PC, etc.).
"The use of multiple devices connected to the Internet has reached a critical mass as the challenge for advertisers to target their screens on each of these hyper-connected users, " said Joe Zawadzki, CEO of MediaMath . "Our acquisition of Tactads is one of many solutions we provide to help our customers meet this problem, improve the consistency of their marketing and increase their ROI. "
Tactads has developed proprietary software based on sophisticated algorithms to identify and associate devices connected using statistical methods. This technology does not rely on cookies, does not use personally identifiable information of users and meet the standards of respect for private life force in the industry.
"With the arrival of mobile, ad tech industry is changing and is forced to change its approach to engagement and targeting of consumers, " said Romain Gauthier , CEO of Tactads. " We focused on the development of friendly solutions privacy to effectively target users and increase marketing performance – a dual purpose that MediaMath sharing. This acquisition will enable us to provide our solution on a global scale with prestigious clients. We are very pleased to join teams MediaMath .
"Tactads the solution is one of the technological brick MediaMath that allows advertisers to engage their customers across all channels and displays an unprecedented scale . " In addition to integrating technology Tactads our offer ConnectedID will reconcile and unify targeting signals from media companies , publishers and advertisers while maintaining strict adherence to the privacy of users. This will include the development of a solution for optout much more robust than the existing solutions that rely on cookies, "says Ari Buchalter , COO MediaMath users. " ConnectedID will enable the development of a marketing and measured effective cross-channel long-awaited by the industry. "